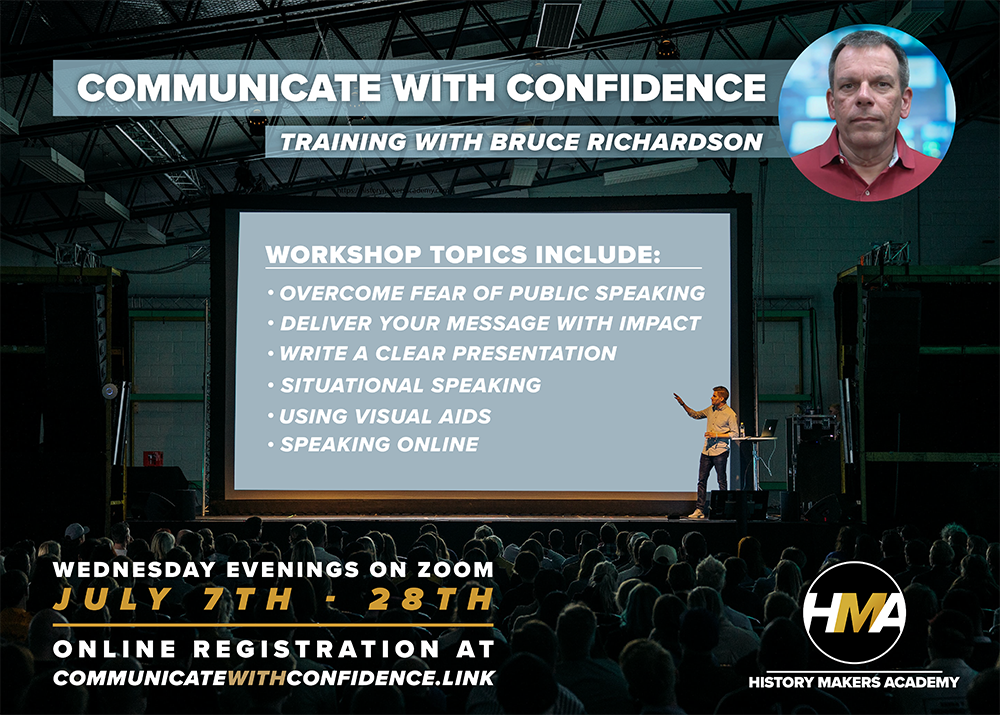 Communicate with Confidence
Register early – first 10 people get 50% off.
Have you ever been asked to speak in front of a group and suddenly been overwhelmed with fear and anxiety. Many people have experienced this, including myself. But there is good news, you can overcome it. In this course I share the secrets that transformed me from the shy quiet kid to a confident trainer and public speaker.
Communicate with Confidence is four weekly interactive workshops over Zoom. You will learn and gain experience with the fundamentals of good communication skills that will benefit you in your career and relationships.
Running Wednesday evenings, next session starts July 7th, 7 pm through July 28th.
Focused primarily on public speaking, you will become more confident:
on the stage
teaching a class
special occasion speeches (e.g. weddings, parties)
presenting in online meetings
business meetings with your manager, your staff and in the boardroom
Topics include:
Overcoming fear and nervousness
What is your message. Get to the point and deliver it with impact.
Writing a speech or presentation
Situational speaking (special events, training, meetings)
Using visual aids
Speaking online
About the author/trainer:
Bruce Richardson is a Toastmaster, entrepreneur and trainer with over 15 years experience training adults in the private career college sector. Currently he is a trainer with the History Makers Academy, motivational speaker and publishes a weekly motivational webcast.
Registration
Register online at Eventbrite
Cost is $120. First 10 people to register using promo code Confident50 get the course at half price.
In order to get the full benefit of the course, you should plan on 2 to 3 hours of homework each week.
Other Options
Do you have your own group of people? Why not bring this workshop in house where it can be customized to your specific requirements. Contact us to discuss options.